Solidarity Projects – 2021 Results and Achievements
22 August 2022, 14:00–15:30
This session is organized in cooperation with Strategic Allocation Review Committee (SAREC), one of the seven Standing Committees of ICOM. Its work is fundamental to ensure that the most significant initiatives proposed by the applicants are funded. To fulfill its mission, SAREC reviews the subvention applications submitted by ICOM's International Committees, Regional Alliances and Affiliated Organisations, as well as the assessment of the special projects and travel grants.
The ICOM Solidarity projects focused on the challenges that museums face during and after the COVID-19 pandemic, especially the resilience of museums and the way they adapted to the new situation. During this session, we will share the results of several projects that received financial support from the ICOM Solidarity initiative in 2021. These achievements evidence challenges museums faced through examples, best practices, challenges, and new models for museum practice that could be replicated or serve as the starting point for other initiatives implemented by ICOM members worldwide.
Moderator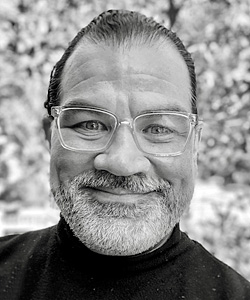 Antonio RODRIGUEZ
Antonio Rodríguez is a senior-level museum consultant with more than 30 years of experience in museums, international programs and touring exhibitions, strategic planning, project management, and strategic partnerships and alliances for museums.
Mr. Rodríguez holds various leadership roles within the International Council of Museums (ICOM). He currently serves as Chair of ICEE and Chair of SAREC. He's ex-officio member of the board of ICOM US as well as member of SPC, and ICWG. Other leadership roles in professional affiliation organizations in the United States include Chair of the Latino Network Committee at the American Alliance of Museums. Originally from Venezuela he lives in Washington, DC.

Speakers
Ethical Collecting during the Pandemic: a shared space for museum professionals
COMCOL with IC ETHICS
Alexandra BOUNIA / Secretary of COMCOL
Alexandra is professor of museology at the University of the Aegean (Greece). Her research interests focus on the history, theory and management of collections and museums, museum ethics, museum sustainability, the role of museums in dealing with difficult and political issues. Alexandra has served as Chair of the Hellenic Committee of ICOM (2016–2018), the Board's Executive Secretary (2012–2016), as well as the Secretary of the Board for ICOM-COMCOL (2019–2022). Her most recent publications include the edited volume Emerging Technologies and Museums: Mediating Difficult Heritage (with Theopisti Stylianou-Lambert & Antigone Heraclidou) (2022 – Berghahn Books) and the volume in preparation The Ethics of Collecting Trauma (with Andrea Witcomb – 2023 – Routledge).

Virtual Museum Mediation: A Necessary Adaptation of Methods
ICOM Belgium with CECA
Alexandre CHEVALIER / Chair of ICOM Belgium
Alexandre Chevalier has a PhD in Science combining prehistoric archaeology and botany, and an MBA. After holding positions in Switzerland and in the USA, he works at the Royal Belgian Institute of Natural Sciences since 2009 as a researcher for the Quaternay Environments & Humans Program. In addition to his research, he is active for many years in heritage preservation and management: first at ICOMOS Switzerland, then at ICOM USA and now at ICOM Belgium (board member since 2012, chair since 2017). His focus is on outreach, illicit trade, repatriation issues, as well as heritage conservation and emergency procedures to safeguard museum heritage.

Artisan women intertwine their memory through the forests of the Amazon. "Made with heart"
ICOM Bolivia with ICOM Peru and ICOM Ecuador
Cinthia GIMENEZ / Chair of ICOM Bolivia
Architect from the Private University of Santa Cruz de la Sierra, Bolivia. Master in evaluation and management of historical and artistic heritage from the University of Salamanca, with the title of Official University Master in Economics of Culture and Cultural Management from the University of Valladolid Currently a doctoral student in the History and Arts program at the University of Granada. For the last 10 years, her field of work, both professionally and academically, has been: cultural heritage, planning and cultural research, cultural spaces, identity and appreciation, museums, cultural landscapes. She has been part of the technical team of PLAN MISIONES, in Bolivia. Academically, she is part of the UPSA teaching staff. She is currently the president of ICOM Bolivia. She is a member of ICOMOS Bolivia and as a collaborating member ICOMOS IFLA International Scientific Committee on Cultural Landscapes, as well as the SDG Working Group.

Training the Trainers – Facilitated Workshops to train leaders in Conservation Risk Assessment (CRA)
ICOM CC with DRMC, ICMS, ICTOP and INTERCOM
Kate SEYMOUR / Chair of ICOM CC
Kate Seymour is the Chair of the ICOM-CC Directory Board (2020–2023) and member of ICOM Netherlands. Kate is an art historian with a passion for conservation. She moved to the Netherlands in 1999 to work as a painting conservator at Stichting Restauratie Atelier Limburg (SRAL), Maastricht (NL) where she is now Head of Education. Additionally, she is a lecturer of painting conservation at the University of Amsterdam since 2006. She is currently coordinating and lecturing Mist-Lining Workshops, as part of the Getty Foundation's Conserving Canvas Initiative, hosted and coordinates the Mellon Foundation's Indian Conservation Fellowship Program (ICFP) at SRAL.

Museum To Go
ICOM Costa Rica with ICOM LAC, ICEE, ICOM Guatemala, ICOM Dominican Republic, ICOM Chile and ICOM Venezuela
Jody STEIGER / Vice-Chair of ICOM Costa Rica
Jody Steiger shares her time between her work as President of the board of AcciónArte, an NGO that sees the museum as an extension of the classroom and works to connect students and teachers with museums, her participation as Vice Chair of ICOM Costa Rica and as a theatrical design and production consultant. Currently the CECA National Correspondent for Costa Rica, Steiger is also an active member of the Learning and Engaging Digitally Special Interest Group of CECA. Throughout her career, Steiger has received several awards including the recognition in Costa Rica as "Cultural Person of the Year" in 2009.

Clothing the Pandemic: Resiliency, Community & Unity Expressed through an international Collaboration of the COVID-19 Facemask Project
ICOM Costume with ICOM Canada, ICOM and ICOM CC
Corinne THÉPAUT-CABASSET / Chair of ICOM Costume
Corinne Thépaut-Cabasset is a research associate at the palace of Versailles. Her work focuses on fashion culture and international relations. At Versailles, she contributed to the major exhibition on court dress and convened the related international conference "Royal Wardrobes: visual culture, material culture" in 2009. In 2015, her project "Dressing the New World: The Trade and Culture of Clothing in the New Spanish Colonies 1600–1800" was awarded the Marie Curie Fellowship (Horizon 2020) at the Centre for Textile Research in Copenhagen (Denmark). In 2017 she was Research Fellow at the Bard Graduate Centre NYC (USA). She is the author of "L'Esprit des modes au Grand Siècle" (Paris CTHS 2010) and the research blog "DRESSING THE NEW WORLD". She is the founder of the association "ART & LUXE" which organizes workshops on the history of fashion makers and artisans of luxury in Paris. ICOM Costume Chair since 2019. For more information please visit www.clothingthepandemic.museum.

The noises that we are: sound heritage of the Andes
ICOM Ecuador with CECA, ICOM Bolivia, ICOM Uruguay and ICOM El Salvador
Daniela CARVAJAL ENRIQUEZ / ICOM Member
Sociologist and cultural manager. Master in Humanities, art and contemporary culture. She currently works as Head of Public Space and Community Mediation at the City Museums Foundation. She has experience in the development of social, community and cultural projects; She has also worked in the field of cultural policies and as a social researcher on various topics.

"Solidarity, museums: what are we talking about?" – Cycle of 10 sessions on a digital platform
ICOM France with CIMUSET, ICOM Finland, ICOM Greece and ICOM Israel
Juliette RAOUL-DUVAL / Chair of ICOM France
Currently president of ICOM France, vice-president of the International Committee of Scientific and Technical Museums, administrator of the Association of Museums and Centres of Scientific and Technical Culture, member of the orientation council of France Muséums développement, Juliette Raoul-Duval has spent most of her career in the museum sector, first as head of the museum office of the Ministry of Higher Education and Research, then as general secretary of the Palais de la Découverte, and finally as deputy director of the Arts et Métiers museum.

HELP/Heritage education new web formats and free licenses opportunities for dissemination, co-creation and open data
ICOM Italy with ICOM Czech Republic, ICOM Portugal and ICOM Working Group on Sustainability
Anna Maria MARRAS / Coordinator ICOM Italy's committee "Digital Technologies for Cultural Heritage"
Anna Maria Marras, archaeologist and digital humanist, she is research fellow at the University of Turin. She collaborates with Italian GLAM institutions. She is collaborating with SPICE H2020 project on citizen curation. Her main research and professional fields are digital transformation, communication, inclusion and open data in cultural heritage. She coordinates the ICOM Italia Digital Technologies committee for cultural heritage and is part of the ICOM Italia Digital Cultural Heritage group. She is also AVICOM board member. She is Europeana Network Association members.

Museum Tendencies and Perspectives: Focus on Lithuania and Latvia
ICOM Latvia with ICOM Lithuania
Indra DZIEDĀTĀJA / A board member of ICOM Latvia
Exceptional leader with 22 years of experience in museum sector leading and motivating team to success. Achieves targets and meets deadlines and brings projects in under budget through strategic planning and adaptive leadership.
Enthusiastic in preservation, research, and popularization industrial heritage of the road sector in Latvia. Creatively solves problems and applies exceptional time management skills. Highly creative and innovative with reputation for driving measurable results.

Global Museum Leadership Study and Knowledge Platform
INTERCOM with ICOFOM, ICOM Czech Republic, ICOM India, ICOM Zambia and ICOM SEE
Goranka HORJAN / Chair of INTERCOM
Goranka Horjan is the INTERCOM Chair since 2019. And since 2020 she has also been chairing LEAC. She is the director of the Ethnographic Museum in Zagreb with a 35-year long professional experience in museums. She was in in charge of several investments and refurbishment of museums and has led many EU projects. She is an art historian with a PhD in information and communication sciences. She has been working internationally for 25 years, particularly in ICOM (International Council of Museums). but she has also been active in Europa Nostra and from 2012 to 2017 she chaired the Board of Trustees of the European Museum Forum, which operates the most prestigious museum award scheme in Europe including European Museum of the Year Award and Council of Europe Museum Prize. She is also a member of ICOMOS and Interpret Europe.

The COVID-19 Challenge: Museums and their digital engagement in times of crises
MPR with AVICOM and ICOM Germany
Michael EULENSTEIN / Artist
Born 1991, Artist, Master of Arts: Cultural Education/Mediation Université Aix-Marsaille and University Hildeshein, Bachelor: Music Education, Osnabrück College, Bachelor of Arts: Franz Liszt College of Music, Weimar