The ICOM Red Lists, a tool to Protect Cultural Objects: Discussion on the New Red List Southeast Europe!
21 August 2022, 15:45–16:45, Panorama Hall, Hybrid format
Since 2000, ICOM has been producing Red Lists to protect heritage from illicit trafficking. The entire series covers over 50 countries and Lists have been translated into over 20 languages. As tools created by museum experts to assist non-museum experts, Red Lists have a track record in identifying and protecting heritage at risk. This session will feature experts who have worked on the most recent Red List for Southeast Europe and highlight some activities for its sharing and communication.
Chairs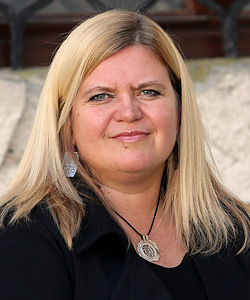 Alenka ČERNELIČ KROŠELJ / Chair of the Regional Alliance ICOM SEE
Alenka Černelič Krošelj, museum advisor studied at the Faculty of Arts, University of Ljubljana, Slovenia. After graduating in history of art, ethnology and cultural anthropology, she worked in different institutions and was involved in several projects financed with EU funds. Since 2014, she has been the managing director of the Posavje Museum Brežice (Slovenia). She is involved in different strategic and development groups and boards, organisations and societies.
She is a lecturer at the Faculty of Tourism. She is a Vice Chair of ICOM Slovenia and Slovenian Museums Association, and the Chair of RA ICOM SEE. From 2021 she is a member of the Governing Board of IMREC (International Museums Research and Exchange Centre).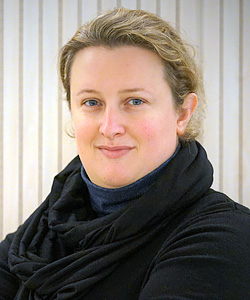 Sophie DELEPIERRE / Head of Heritage Protection Department, ICOM Secretariat (Paris, France)
Sophie Delepierre joined ICOM in 2017. In her current position, she leads operational projects, awareness raising and trainings programs related to the protection of cultural heritage. She regularly represents ICOM at international conferences on the strategies to fight the illicit trafficking of cultural property (from the legal and the museums perspectives). Previously, she worked for several years at UNESCO and was also the ICOM Legal Advisor and Institutional Affairs Coordinator.

Speakers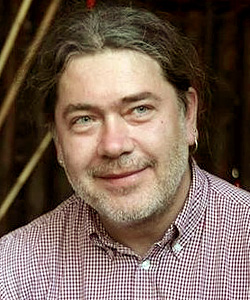 Darko BABIĆ / Associate professor, Chair of the Sub-Department of Museology, University of Zagreb (Croatia)
Darko Babić is an associate professor (PhD in Museology) serving as Chair of the Sub-Department of Museology, University of Zagreb (Croatia). He has experience as project manager, as organiser of events and as assistant on national TV. He is contributing to the advancement of museum profession serving (2014–2020) as Chairman of ICOM Croatia, and Chairman of ICOM-ICTOP (2016–2019). His research interests include topics related to museums and development, management and interpretation.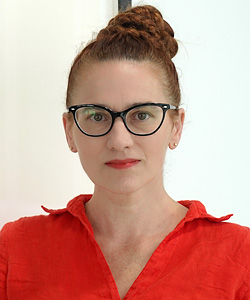 Darinka KOLAR OSVALD / Senior Police Inspector, Museum Adviser and Head of the Slovenian Police Museum
Darinka Kolar Osvald holds a Bachelor's degree in art history. She started working for the Ministry of the Interior/Police in 2000 as a criminal police inspector to investigate crimes related to cultural heritage. Since 2011 she has been the curator and head of the Slovenian Police Museum.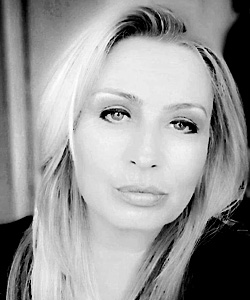 Alma LEKA / Director of Museum of Sarajevo, Chair of ICOM Bosnia and Herzegovina
Alma LEKA was born in Sarajevo., Bosnia and Herzegovina. She is director of the Museum of Sarajevo, historian, curator, and museum counselor. She is president of the National Committee of ICOM of Bosnia and Herzegovina, and National Correspondent for BiH of the European Museum Forum.
She is the author of numerous exhibitions, books, history books for elementary schools and gymnasiums, professional and scientific texts in the field of museology, history, photography history, and protection of cultural and historical heritage.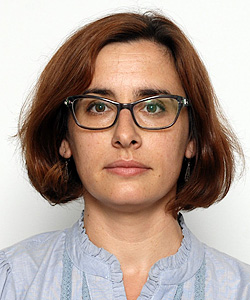 Marija RADIN / Senior conservator, expert for documentation MA in preventive conservation
Marija Radin has BA in Ethnology and Anthropology and MA in Preventive Conservation at The University of Belgrade. Marija worked in Central Institute for Conservation from 2009 and in National Museum of Serbia since 2011. She was in charge of documentation management and engaged in educational and research projects in preventive conservation, with emphasis on conservation of movable cultural heritage in emergency situation in Serbia. Marija is member ICOM CIDOC and DRMC.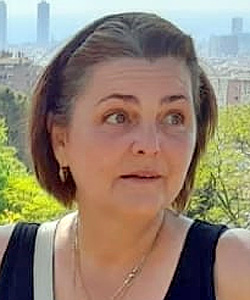 Michaela SIMION / Archaeologist and expert in Cultural Heritage, National Museum of Romanian History
PhD in Ancient History and Archeology, senior curator and senior archaeologist at the National History Museum of Romania, Bucharest. ICOM expert of the Red List of Cultural Objects at Risk for the South-Eastern Europe team area and expert certified by the Romanian Ministry of Culture for archaeological and historical-documentary artefacts for the Greco-Roman period. Numerous studies and contributions in the specialised literature. Concerns about protecting the movable and immovable cultural heritage materialised in collaboration with the profile institutions.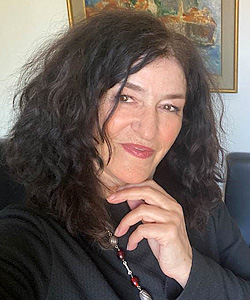 Dobrila VLAHOVIĆ  / MSc conservator restorer, Ministry of Culture and Media (Directorate for Cultural Heritage)
Education: MSc conservator restorer
Professional experience:
2021: Ministry of Culture and Media of Montenegro – Coordinator for the Department of Culture
2020–2021: Ministry of Culture / Deputy Minister – Director General Directorate for Cultural Heritage
2012–2020: Ministry of Culture / Directorate for Cultural Heritage / Cultural heritage expert
1996–2011: National Institute for the Protection of Cultural of Monuments / Cultural heritage expert