Heritage Protection Responses in Ukraine
21 August 2022, 17:00–18:00, Panorama Hall, Hybrid format
Following the Russian invasion of Ukraine in February 2022, ICOM firstly condemned any destruction or threat to cultural heritage, called for relevant actors to support museums and museum personnel, and declared its expectation that all countries in the region abide by their obligations under the international cultural conventions. At operational level, ICOM has since worked closely with its members both inside and outside Ukraine to ascertain the needs of museums and museum professionals in Ukraine and to understand what support other museums and museum professionals elsewhere in the ICOM network can offer their Ukrainian colleagues. This panel will spotlight actions already carried out, as well as offer an opportunity to exchange on future needs for the museum community in Ukraine.
Chairs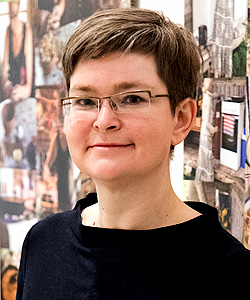 Agnes ALJAS (ICOM Estonia) / Chair of ICOM Estonia, Board Member of ICME, Research Secretary of the Estonian National Museum
Agnes Aljas is the Research Secretary at Estonian National Museum. Her research focuses on audience studies, museum participation and to museum's social impact. As the curator she deals with contemporary collecting and visitor studies at the Estonian National Museum. She is also chair of ICOM Estonia, ICOM ICME board member and European Museum of the Year (EMYA) judge. She has been involved from February with Estonian and international museum initiatives to support the heritage protection, museum professionals and refugees in Estonia.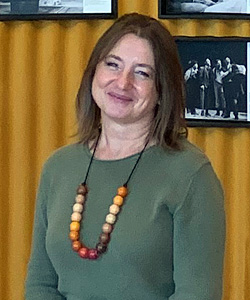 Jasna PALIČKOVÁ (ICOM Slovakia) / Head of Folk art Department, Slovak National Museum – History Museum
Graduated in Ethnography and Folkloristic at the Comenius University in Bratislava Slovakia. She has been working as a curator of ethnographic collections at the Slovak National Museum – Museum of History in Bratislava with the focus on folk costumes and textiles and folk art. She was a director of Folk Arts and Crafts Museum. Currently the head of Folk art Department in the Slovak National Museum – History Museum. She is one of the founding members of ICOM Slovakia, from 2015 secretary of national board, since 2018 till 2021 Chair of ICOM Slovakia. Chair of Blue Shield Slovakia since 2022.

Speakers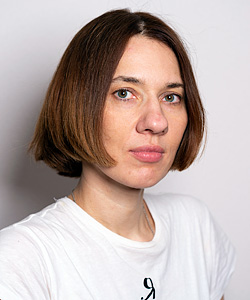 Anastasiia CHEREDNYCHENKO (ICOM Ukraine) / Vice-Chair of ICOM Ukraine
Historian and museologist with experience in Ukrainian cultural heritage with focus on the history of the Ukrainian Soviet Republic. Managed projects for digitalization accounting and further presentation of movable objects and archival documents, developed the data models based on the CIDOC CRM anthology ISO 21127. Initiated and coordinated the projects to implement the ISO 21246: 2019 standard 'Key indicators for museums' in Ukraine.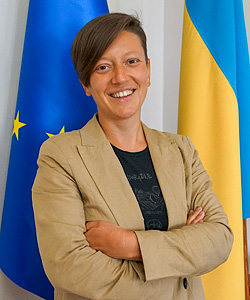 Kateryna CHUYEVA (ICOM Ukraine) / ICOM Ukraine
Kateryna Chuyeva is a Vice Minister of Culture and Information Policy of Ukraine (since September 2021). She has more than 20 years' experience in the museum field. During 1998–2021 she worked for The Bohdan and Varvara Khanenko National Museum of Arts (Kyiv, Ukraine) as a researcher and keeper of the collection of Greek and Roman Antiquities, in 2018–2021 – as its Director General. Co-founder of the initiative of the Maidan Museum (now – the National Memorial Complex to the Heavenly Hundred Heroes and Revolution of Dignity Museum). Special researches and publications on the Khanenko Museum' collection of Antiquities and Byzantine wall paintings on the Crimea Peninsula, on museum management and ICOM Ukraine' projects. Participant of the international conferences since 2002. ICOM member since 2008, in 2019–2021 Chair of ICOM Ukraine. ICOMOS member.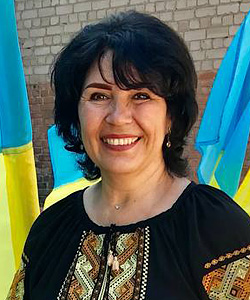 Leila IBRAHYMOVA (ICOM Ukraine) / Director of the Melitopol City Museum of Local Lore
Leila Ibrahymova is historian, a member of the board of the Public Organization 'Melitopol Union of Local Historians'. She has expertise in museum management, marketing, and communication; author of articles dedicated to researching museum collection and local history.
Elke KELLNER (ICOM Austria) / Managing Director of ICOM Austria
Elke Kellner received an MA in Art History and studied Archaeology at the University of Vienna, Austria and Yale University, USA. Since 2014 she is Managing Director of ICOM Austria. She initiated the "ICOM Palmyra Talks" to support the fight against looting and illicit trafficking of cultural goods and is expert for the OSCE in that field. Since 2016 she is lecturing at the Master-Course "Cultural Heritage" at the Danube University in Krems, Austria. Since 2014 she is board-member of Blue Shield Austria and since 2019 board-member of ICOM Europe. Kellner began her career as an Assistant to the Director at the MAK – Austrian Museum of Applied Arts in Vienna. From 2006 to 2013 Kellner was working at the ORF – Austrian Broadcasting Corporation / Radio Ö1 as Head of the Event-Department and journalist. In 2013 Kellner worked as a producer at ORF III (Austrian Broadcasting Corporation).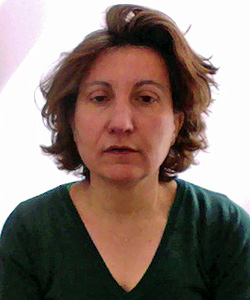 Anne-Claude MORICE (ICOM France) / General Delegate of ICOM France
Anne-Claude Morice holds a master's degree in art history, specialising in contemporary art (University of Rennes 2) and a master's degree in management of cultural organisations (Paris-Dauphine). She has spent her career in professional organisations in the heritage and artistic creation sectors. She was an administrator of AICA for 15 years before joining the team of ICOM France in 2015 as General Delegate.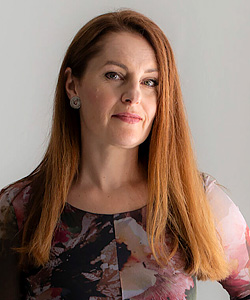 Gina RENOTIÈRE (ICOM Czech Republic) / President of ICOM Czech Republic
Graduated in art history and aesthetics at the Comenius University in Bratislava Slovakia.
Deputy Director of the Olomouc Museum of Art. She is engaged in research, exhibition, lecture and publication activities, focusing on the acquisition of important acquisitions to the collections of the Central European Forum Olomouc (SEFO). She is involved in the development of the Central European Art Database (CEAD) and the Central European Forum Olomouc. Prior to her work at the museum, she worked in Paris both in international institutions (AIAP – UNESCO) and in Czech institutions with a cultural focus (Czech Centre Paris). Since 2020, she has been the Chair of the Czech Committee of ICOM.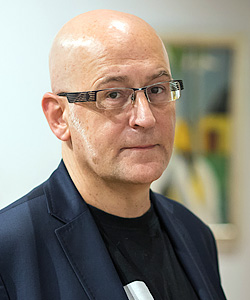 Piotr RYPSON (ICOM Poland) / ICOM Poland
Curator, historian of literature and visual culture, museum expert. Associate Professor at the Polish-Japanese Academy of Information Technology (New Media Department); curator at the Jewish Historical institute in Warsaw. Chair of ICOM Poland.
Former Deputy Director and then Acting Director at the National Museum in Warsaw. Curator of numerous exhibitions of contemporary art, design history, artists' books and visual literature, etc.
For publications see: https://pja.academia.edu/PiotrRypson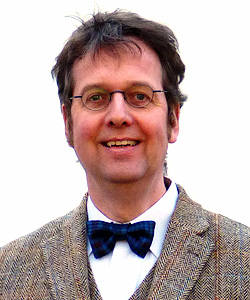 Klaus STAUBERMANN (ICOM Germany) / PhD, CEO of ICOM Germany
Klaus Staubermann worked as a monastery gardener before studying the history and philosophy of science. He holds a PhD from the University of Cambridge and was a Postdoctoral Fellow at the Massachusetts Institute of Technology. He held positions as curator of science and medicine at the Utrecht University Museum and head of department at the German Technology Museum in Berlin. For some ten years, he was a Principal Curator at National Museums Scotland, where he redeveloped the museum's science & technology galleries. Since 2018 he is the CEO of ICOM Germany, where he also runs the Cultural Property Protection Network Ukraine (Мережа охорони культурних цінностей України).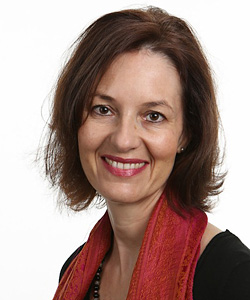 Helen Bieri THOMSON (ICOM Switzerland) / Vice-Chair of ICOM Switzerland, Managing Director of Château de Prangins (part of the National Museum)
Helen Bieri Thomson is a graduate of the University of Lausanne where she studied art history. Among other things, she has worked as a curator at Château de Prangins, a part of the Swiss National Museum, and became its director in April 2016. Since 2010, she has also been responsible for the decorative wallpaper department of the National Museum. Helen Bieri Thomson directed the restoration of the 18th century reception halls at the Château de Prangins and, since December 1995, she has been the head of Fondation Neumann à Gingins (VD). Over the course of her career, she has curated over forty exhibitions and published numerous articles and catalogues on the 18th and 19th century art. She is a member of several committees and foundation boards and is currently also the Vice-Chair of ICOM Switzerland.